5 Reasons for Arizona Businesses to Hire a Commercial Real Estate Attorney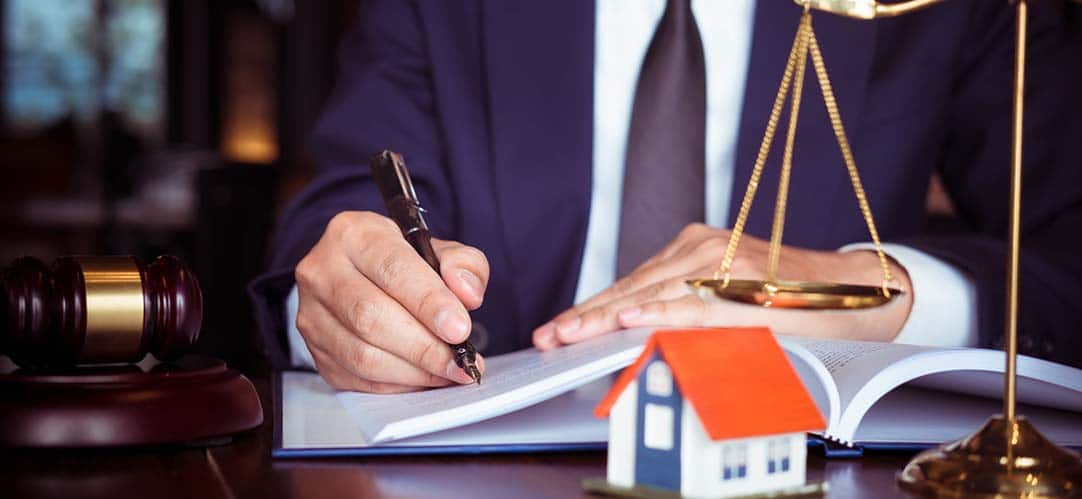 Commercial real estate is a large investment that innately comes with a certain amount of risk. Add in the overall complexity of commercial real estate transactions, and you've got a recipe for potential setbacks and costly mistakes. While the risks of a commercial real estate investment cannot be completely avoided, you can take more control back by strategically navigating the process with an experienced commercial real estate attorney. Here are 5 inarguable reasons to consult an attorney when buying or selling commercial property, leasing commercial space, addressing potential zoning problems, beginning development projects, or handling any other situations related to your commercial property.
#1 – Your Real Estate Lawyer Will Reduce Your Company's Potential Risks
The most inarguable reason to hire a commercial real estate attorney is to help you mitigate risk. Your real estate lawyer's main priority will be to protect your interests. While Realtors are driven by their commission, your attorney will be driven to protect his or her client.
Several things could go wrong with your deal, resulting in a more time-consuming closing, creating disputes, or delaying the discovery of costly issues. If a deal is too good to be true, your attorney can figure this out before any damage is done. Having an attorney on your side to fight for your best interest will mitigate stress, headaches, and cost for you before, during, and after the closing of your deal.
#2 – Your Attorney Will Negotiate for Your Business's Best Interest
Real estate transactions are chock full of negotiations. You've got a business to run, so it's likely you don't have the time to put into the negotiations that will be required throughout your commercial real estate transaction and its subsequent maintenance. Having a skilled, experienced commercial lawyer there to negotiate on your behalf will not only save you an incredible amount of time, it will also benefit you in the long run, ensuring you get the best outcomes possible. This is especially true if the other party has an attorney. Some things your attorney can help you negotiate include:
Price – Commercial property is a huge investment. Your lawyer will negotiate to ensure you receive the best deal, protecting your present money and future returns.
Purchase Contracts – A commercial contract is vital, as it will dictate several aspects of your ownership, like what happens if an issue is discovered once the transaction is complete. A lawyer can help you negotiate terms and details to ensure you aren't left with a huge issue down the road, like hidden environmental concerns or initially undiscovered structural damage.
Lease and Rental Agreements – Your lawyer will also help you negotiate lease terms like renewal conditions and assist you with things like the renegotiation of expiring leases, etc.
#3 – Your Lawyer Will Help You Draft Important Documents
Another inevitable part of commercial real estate transactions and general ownership is the ongoing need for legal documentation. From property contracts to leasing agreements, loans, mortgages, titles, and new construction agreements, you'll need a large amount of legal paperwork to facilitate your commercial real estate transaction and, thereafter, maintain your property.
If you don't have a skilled lawyer on your team, these documents can quickly become complicated and overwhelming. While you can create your own paperwork with templated documents, it's time-consuming to do so. Additionally, template documents are general, which means they tend to leave out specific and important details, which could make you vulnerable to potential litigation or disputes in the future.
#4 – Your Attorney Will Ensure Your Deal Is Legitimate
As mentioned previously, many things could make a seemingly great deal detrimental for the buyer. Issues that are difficult to see on the surface, like large tax debt, undisclosed property liens, or buried structural problems may exist. Your commercial real estate due diligence will include various tasks:
Reviewing financial documents
Evaluating surveys, inspections, and environmental studies
Reviewing the title of the property, tax documents, and insurance policies
Assessing zoning documents
Discovering and assessing any property or building-related litigation that may exist
More
Foregoing or speeding through due diligence is a terrible idea that can result in exorbitant costs and negligible returns. Many deals end up dying amid due diligence when something is detected that significantly elevates the risk and changes up the balance of pros and cons for the buyer. A trusted commercial real estate attorney can make sure what needs to be discovered is discovered before irrevocable damages arise.
#5 – Your Lawyer Will be an Expert in Commercial Real Estate
The saying "you don't know what you don't know" holds true in real estate, however, as an expert in commercial real estate law, your attorney will know what you don't know. From how you can modify your property to how you can lease it out, your attorney can advise you on any details you need to know about your property. Some items a lawyer can help you navigate are:
Zoning and Land-Use Laws – Local and state laws govern how your property can be used, as well as determine taxation. Understanding how to navigate these laws can save you a lot of hassle. Knowing and understanding zoning laws can save you from situations like accidentally leasing your property to a business, only to find out later the zoning laws prohibit that business from operating at your property's location.
Landlord/Tenant Laws – There are specific landlord and tenant laws in Arizona that are meant to protect both landlords and tenants. An attorney can help you be aware of these laws, including any non-contractual obligations and considerations enforced under Arizona law, like a landlord's potential duty-to-repair or the right to sell personal property of a tenant after their breach of the lease. A.R.S. § 33-1023. Additionally, your lawyer can help you handle any commercial lease disputes that arise.
Federal Laws and Regulations – Some federal laws and regulations may impact your commercial property, including US Environmental Protection Agency (EPA) regulations that impact disclosure of environmental hazards to tenants or govern certain aspects of property development, like how you handle waste. A lawyer can ensure you don't unknowingly open the door for hefty fines or penalties.
Insurance Laws – Protecting your investment is essential. Like other states, Arizona requires certain commercial property insurance. Having a go-to real estate attorney will mean you stay current on Arizona's mandated insurance requirements.
Disclosure Laws – Arizona requires certain disclosures to be made to tenant's within agreements, pursuant to A.R.S. § 33-1322.
Hiring a real estate lawyer ultimately reduces your risk, protecting your investment, legal rights, best interests, and money. If you are an Arizona business owner who is considering purchasing or leasing commercial real estate, consult our experienced real estate lawyers at Anthony Law today by calling 602-362-2396 or fill out this convenient online form, and we will reach out to you.