How To Handle Legal Disputes with Arizona Construction Contractors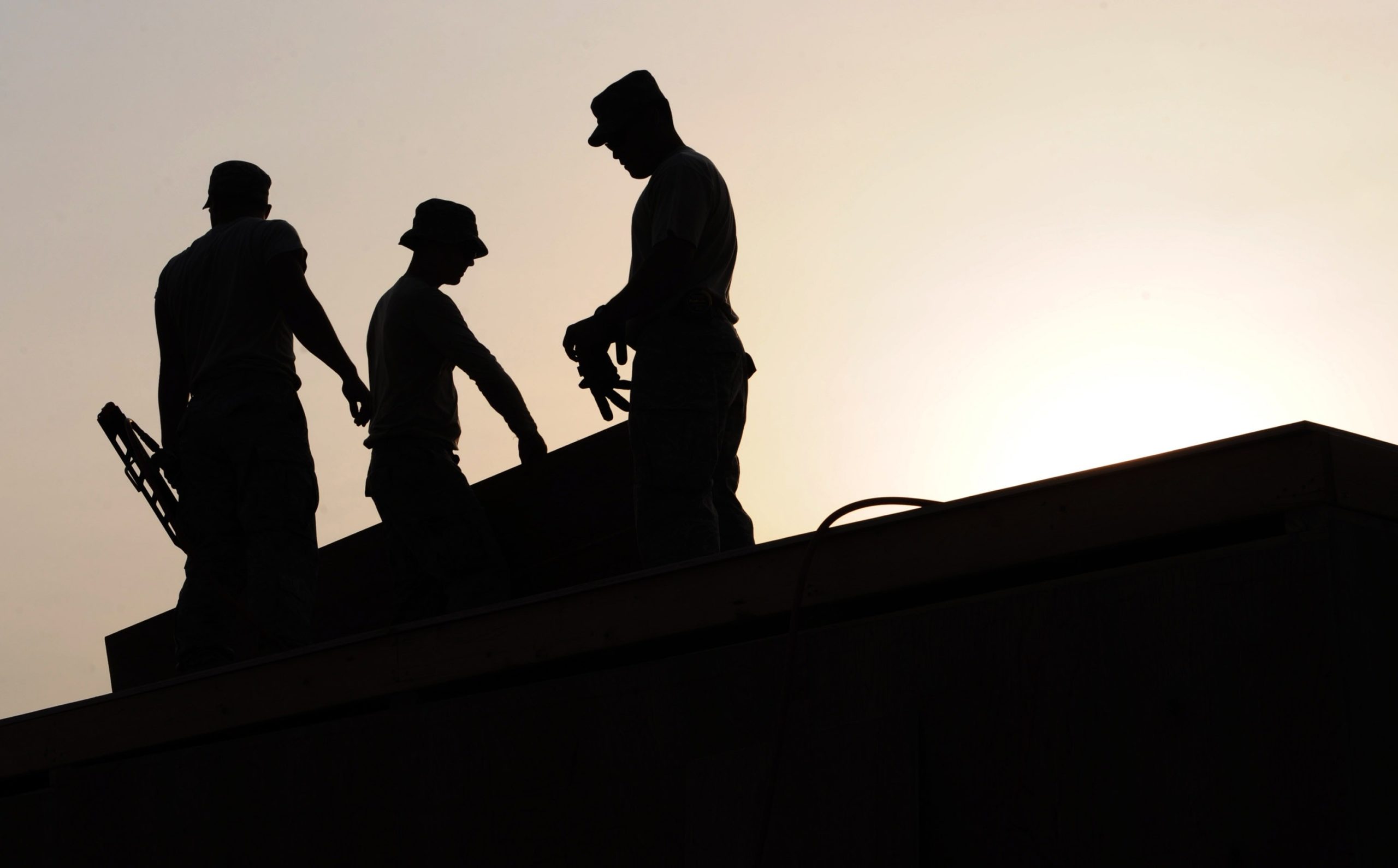 From catastrophic defects to contractual disagreements, disputes come in many forms. When things go as planned, commercial buildings lead to significant profits. However, high reward often comes with high risk, and if things go wrong, commercial projects can lead to serious disputes leaving you with long-term legal troubles. This article will outline several common construction legal disputes to look out for when working with commercial contractors. We'll also discuss potential ways to resolve contractor disputes should they arise.
Common Construction Contractor Disputes
Many potential conflicts could arise during a commercial construction project, from suddenly abandoned sites to inexcusable delays that drain your profits. No matter the reason, legal disputes can occur unexpectedly, leaving you in a frustrating and baffling situation. Knowing what to look out for is the key to speedier resolutions. In this section, we'll discuss some of the most common contractor legal disputes we've seen over the years.
Contract Disputes
Contractual disputes are among the most common types of issues. This is because several elements could derail a construction project, leaving parties in breach of the contract. Here are a few reasons that disputes may pop up over the initial agreements:
Poor workmanship

Payment conflicts

Defective products

Unexpected repairs

Delays or changes in the construction timeline

Cost to repair damages
Legal intervention may be necessary to resolve contractual disputes in a manner that benefits all parties. Your construction attorney will review the initial contract and your specific case facts to help protect your rights and best interests.
Construction Defect Disputes
Building defects can be relatively minor or potentially catastrophic. An example of a particularly devastating event where potential construction defects have come into question is the fatal condo collapse in Florida in June 2021. Subsequent lawsuits have been filed citing improper design, poor construction, and significantly inadequate maintenance and repair. While the defects mentioned in the Florida condo collapse are incredibly significant, construction defects can range in severity.
Some examples of defects include:
Roof leaks, sealant issues, and seeping foundation

Building code violations

HVAC and plumbing defects

Faulty or improper designs

Subpar workmanship

Failure to adhere to construction codes

Unsafe structures

Lack of planning and supervision

Lack of proper inspection

More
These types of disputes may not be noticed until after the project is complete, which leaves a lot of potential for injuries and lost value in a project. If a defect has come up in your construction project, the best thing to do to minimize your risk is to contact an experienced Arizona construction attorney as soon as possible.
Conflict Over Materials Used & Quality Disputes
Failure to use appropriate and quality materials is another common legal dispute. A contract that details the specific materials that should be used for a construction project, such as brand, quality, and type of materials, can minimize quality disputes and help protect your interests. Contractors may try to save money by replacing higher-quality materials for lower-quality, less costly materials thinking others will not notice. Additionally, establish what must happen should the contractor substitute materials and have all parties approve the substitutions.
If a prior agreement did not include quality specifications and the contractor used substandard materials, legal options may still be available. For example, a breach of warranty claim may be possible. In this case, the contractor's decisions to use substandard materials must violate the warranty. It made the building dangerous, unfit for use, or inadequate fit and finish. To understand your legal options, consult an experienced construction attorney.
Project Delay Issues
While delays due to weather or similar issues are understandable, some timeline disruptions are inexcusable. Unexpected project delays can create substantial cost inflations for construction projects. Those cost inflations fall on both owners and contractors. With this amount of money at stake, timeline delays are a frequent cause of legal disputes. Some delays that lead to legal action include change orders, defects in design layouts, site access restrictions, pending permits, and approvals.
In the initial agreements, you can protect your interests by laying out penalties and liability if a project exceeds time expectations. If your project is experiencing delays, consult a construction dispute lawyer as soon as possible to mitigate further damage and learn about your legal options.
Negligence Claims
Construction sites are dangerous. With heavy machinery, hazardous materials, and overall heightened risk of injury, contractors should follow specific regulations and protocols while on the job. When certain conditions aren't met due to negligence, severe injuries are often the result. If negligence leads to injury or foreseen injury, liability can fall on several professionals associated with a construction project, including:
Engineers and architects

Contractors and subcontractors

Property developers and builders

Suppliers
Consulting a construction attorney to review your current practices will protect you, ensuring you are not in violation of regulations, taking significant risks, or practicing inefficient work processes.
Bond Claims
Bonds protect parties from financial losses, timeline disruptions, and other significant problems. There are three types of bonds in Arizona:
Bid bonds – Provide a guarantee to the bond owner that they will be paid if a bidder fails to proceed with a project.

Performance bonds – Provide a guarantee that the contractor will ensure the satisfactory completion of a project.

Payment bonds – Provide a guarantee that a contractor will pay all subcontractors and suppliers who have contributed to the project.
Several types of disputes can arise over bond issues, and they are often complex. It's advisable to consult a lawyer about bond disputes promptly.
How to Resolve Construction Disputes
Whether it's from lack of communication, unnecessary delays, or other conflicts, when legal disputes come up, fair and quick resolutions are vital to the future of your project and profit. Consulting with a lawyer from the beginning will save you a lot of time should conflict arise. A lawyer will ensure that you have the proper agreements in place, foresee any potential legal setbacks, handle issues as they come up, and protect your interest throughout the project. However, if you've experienced conflict in the middle or at the end of a project, there are some steps you can take to settle a dispute outside of court.
Negotiation – Often, parties can sit down together and reach an amicable resolution that works for everyone. This is the least costly and best-case scenario for all parties.

Mediation – Another common form of resolution is mediation. This is where parties discuss the dispute in front of a neutral third-party mediator. An Arizona attorney experienced in construction disputes can help you reach a fair agreement for everyone involved.

Arbitration – Arbitration also involves bringing in a neutral third party. Unlike mediation, arbitration can be legally binding. A mutually beneficial settlement will be the goal. Still, if this proves to be impossible, the arbitrator will examine both sides and determine an outcome that will likely benefit one side over the other.

Litigation – If a dispute cannot be settled out of court, litigation is necessary. Contact a lawyer at the first signs of disagreement – with quick action and construction dispute experts on your side, resolution out of court is often an option.
Contact An Experienced Arizona Construction Dispute Lawyer
Anthony Law group has been helping Arizona residents and businesses since 1995 and is here to help with your construction disputes. With so many factors that could contribute to possible legal disputes throughout construction projects, having an experienced attorney on your side from the beginning can save you a lot of time, hassle, and money. Call us at 602-362-2396 or fill out our confidential and convenient online form to schedule an initial consultation at our Scottsdale office.